Dutch design, international flair
Het Anker produces and sells a high quality furniture collection. From design to production, from cutting and stitching to upholstering, we control the entire process.This all started back in 1928 as a small upholstery factory. This means that now, in 2020, we're 94 years young.
Own design – own style
Alle modellen worden door onszelf ontworpen. De collectie is enorm breed, maar er is altijd één gemeenschappelijke deler: de onmiskenbare Anker-signatuur. Een Ankerbank of –stoel is altijd comfortabel, van topkwaliteit en betaalbaar. Maar ook altijd herkenbaar als een echt Ankerproduct.
We volgen actief de trends in modellering, materiaalkeuze en kleurstelling. Daardoor zijn onze collecties altijd actueel en up-to-date.
catalog
Our customers
Our customers are furniture stores, chain stores, wholesalers and importers of furniture; but also interior architects and –advisers find their way to Druten.
We see our relation with our customers as a real partnership where reliability and a pleasant cooperation prevail. High quality, delivery reliability and service are key elements for us. This is what we stand for.
View projects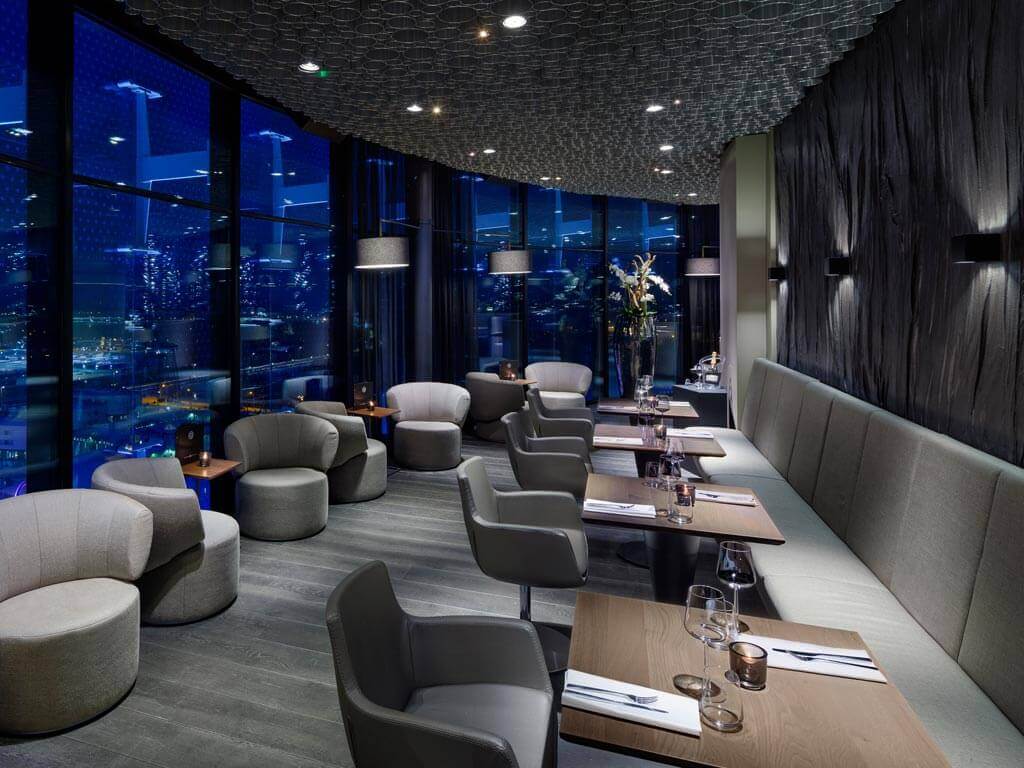 Specialisation
Specialists in leather
Het Anker is specialized in the processing of leather. A nice, sustainable and ecological product. Leather is considered as one of the oldest recycled products and makes every sofa or chair unique. Each processed skin has its own characteristics. Our beautiful leathers are sourced from renowned Italian tanneries. Quality doesn't deny itself; you can see, smell and feel it!
Materials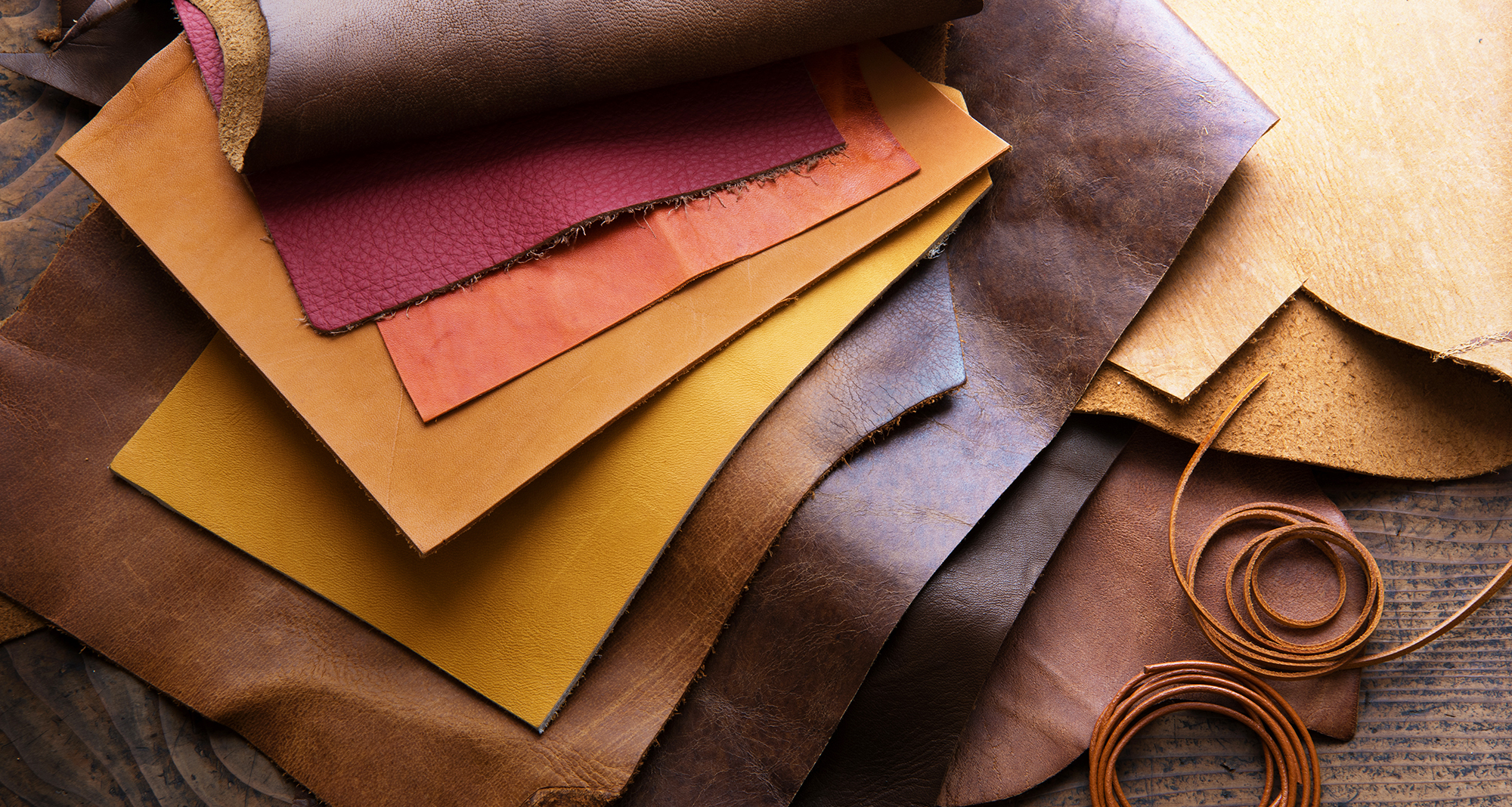 Fabrics
Wide range of fabrics and possibilities

Besides our wide range of leathers we also offer a nice collection of trendy fabrics. These are sourced from different (inter-)national factories and wholesalers.
From velvet to boucle, printed or plain, our collection is always "spot on".
View all materials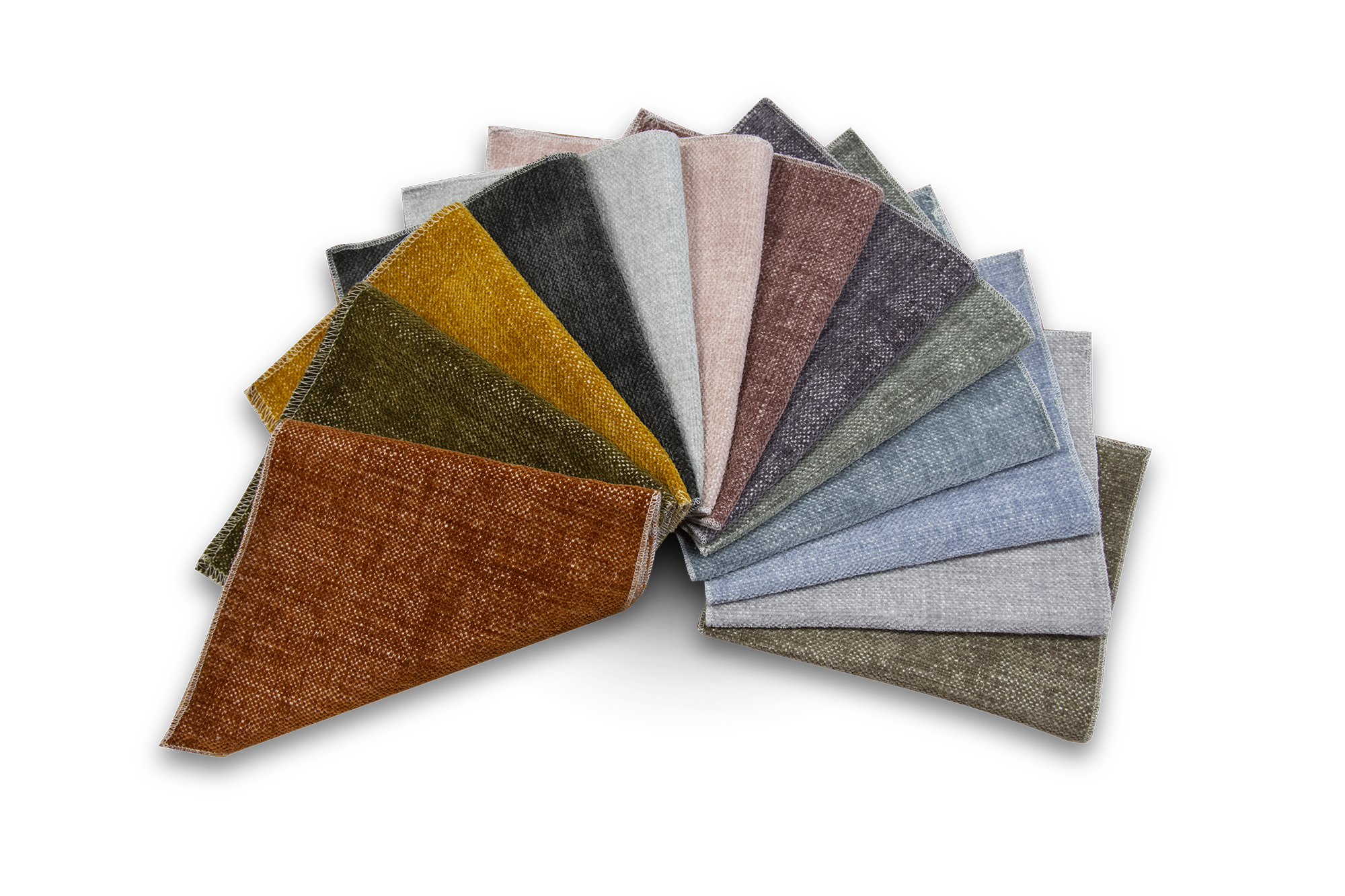 Showroom
Get inspired
Beautiful sofas, the best leathers, colourful fabrics… Explore our collection or make an appointment to visit our inspiration center.
More than 5000M2
Curious to see our sofas and chairs in real life? Make an appointment to visit our showroom/inspiration center in Druten. More than 5000M2 filled with inspiration. If you want to see a specific model, let us know and we'll check if it's there.
Big, international player – 100% Dutch roots
Traditional craftsmanship
Specialized in leather
In-house design; close on trends
Excellent value for money
Ultimate seating comfort
Download catalogue
Het Anker catalogue
You can find an overview of our collection in our catalogue. Get inspired by unexpected combinations and surprising styles and materials.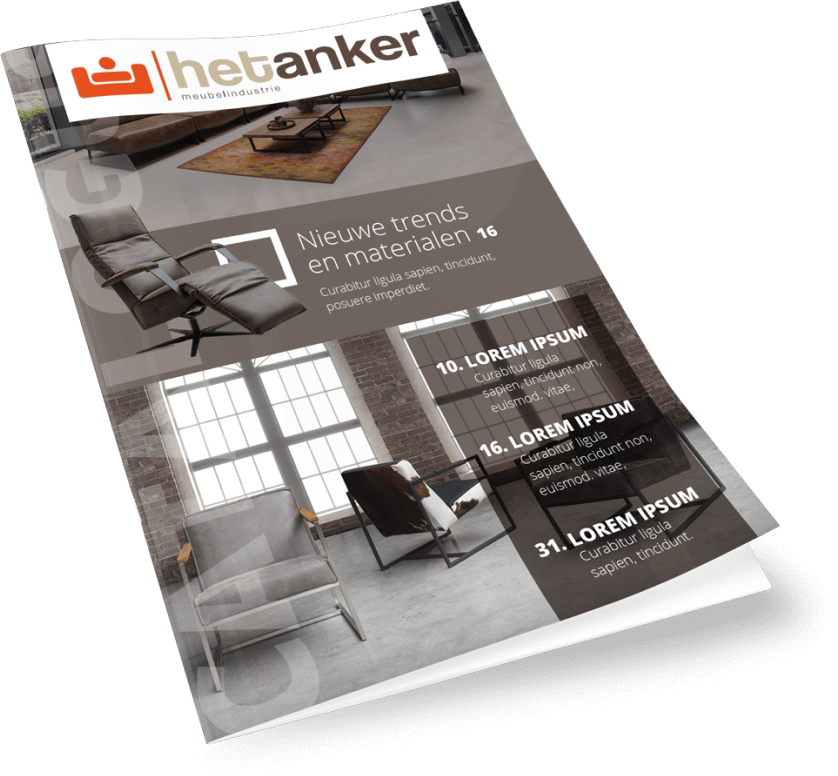 Learn more about Het Anker?
Feel free to contact us for an appointment
Contact us